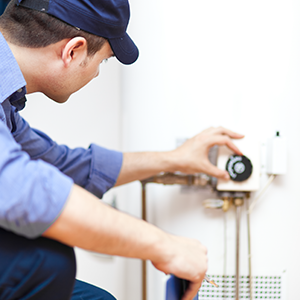 G&R Mechanical Inc. provides Preventive Maintenance Agreements tailored to your individual needs. Our preventive maintenance contract will help insure your systems are running to their peak performance. Our plans cover all types of services including commercial and residential equipment such as HVAC, exhaust, water heaters, refrigeration, walk-in boxes and much more.
If you are interested in a maintenance agreement with us, please don't hesitate to contact us via phone or email letting us know that you would like to purchase an agreement. You may schedule an onsite visit or to get further information about the plans we offer please email sfrederick@gandrmechanical.com.
When you hold an agreement with us you will get:
Prolongs Life: Planned maintenance will benefit the lifespan of your systems by increasing the equipment lifespan, preventing expensive breakdowns, and benefiting the overall operating efficiency.
Service Discounts: You will receive up to 25% savings on service
Preferred status: When you hold a contract you will receive priority customer service. This means if an issue arises, you go ahead of the non-agreement customers.
Preferred rate: In addition to getting preferred customer status, you will also get discounted rates on your labor and parts.
Seasonal Inspections: We can include four seasonal inspections to your agreement to insure your systems are running efficiently. The seasonal inspections we can include are Heating Start Up, Roof Condenser coil cleaning, Air Conditioning Start Up, and Inside Coil Cleaning.
For more information on preventive maintenance call (215) 256–0400 or contact us today!