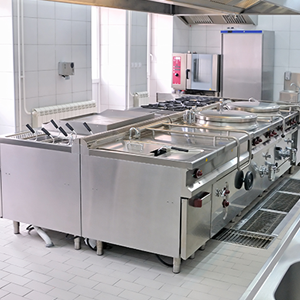 Our knowledgeable staff have many years of experience and training, and we understand the importance of your kitchen equipment. We will provide you with the same fast and reliable service you have come to expect from G & R Mechanical Inc. We service all major brands, including Vulcan, Garland, Jade, Star, Holman etc. All of our vans are fully stocked, and ready at a moment's notice. We look forward to taking care of all your kitchen needs.
The equipment we can service:
Charbroiler
Convection Ovens
Salamanders
Pizza Ovens
Ranges
Steamers
Conveyer Ovens
Cleveland Tilt Skillet
Cleveland Kettle
Alto Sham Cabinets
Chicken Rotisserie
Double Stack Broiler Montague
Bread Slicer
Fryers
We also offer our commercial customers preventative maintenance agreements to ensure optimal performance.
For more information on our commercial kitchen equipment services call (215) 256–0400 or contact us today!